At RCP, we specialize in private label manufacturing, tailored to meet the unique requirements of retail chains, discounters, and drugstores, all with the aim of making your brand stand out from the crowd.
With an extensive array of Private Label personal  care, home care, and laundry care solutions, we have the versatility to provide products that precisely align with your specific needs.
Our unwavering dedication to sustainability and quality is ingrained in every step of our product development and production processes. This steadfast commitment ensures that each and every item we produce consistently meets the highest industry standards.
Place your trust in RCP, and we will deliver nothing short of excellence in private label manufacturing, thereby enhancing your brand's presence and leaving your customers satisfied.
Packaging options for your private label
Your private label products can take on many shapes and formats. Here are the different packaging formats we offer at RCP: 
Types of bulk we offer for private label manufacturing
Private label manufacturing areas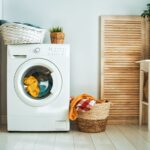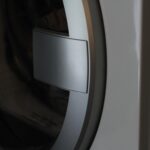 Rubber cleaner and preservation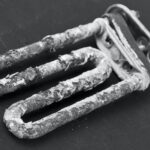 Other needs? Contact sales@rcp-ranstadt.com
As dedicated private label cleaning product manufacturers, our mission is to provide you with top-tier cleaning solutions that exude commercial quality, all while being presented in a tailor-made packaging that enhances your brand's presence and prominence. Our laundry care repertoire includes an array of products such as laundry whiteners, oxy powders, and stain removers, all meticulously formulated to elevate the efficiency of your clients' laundry routines.
But our commitment to cleanliness doesn't stop there. We extend our expertise into the realm of appliance care and maintenance as well. Our private label offerings encompass a comprehensive range of products designed to keep household appliances in pristine condition. This includes dishwasher and washing machine cleaners, descalers, and more. At RCP, cleanliness is not just our business; it's our passion and expertise, and we apply this knowledge to help you create standout products that meet and exceed industry standards, ensuring your brand shines brighter than ever before.
In the realm of private label manufacturing, private label personal  has emerged as a highly sought-after category. At RCP, we pride ourselves on being your trusted partner throughout the entire journey of crafting your private label personal care product, starting from the initial concept to the final product launch. Our dedicated team of dedicated experts is here to guide you every step of the way. They possess the knowledge and experience to assess your unique needs, formulate exceptional personal care  formulas , and navigate the intricate logistics required to meet the stringent standards that this industry requires. With RCP by your side, you can rest assured that your private label personal care venture will not only meet but exceed expectations, delivering products that cater to the evolving demands of today's personal care market.
Other needs?
Contact
sales@rcp-ranstadt.com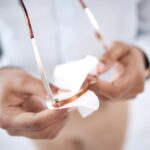 Other needs? Contact sales@rcp-ranstadt.com
At RCP, our pièce de résistance undoubtedly lies in the realm of individual wet wipes, a cornerstone of our legacy since our beginnings as a private label manufacturer back in 1953. Over the decades, our focus has honed to perfection, particularly in the domains of personal care and household care, predominantly through the versatile medium of individual wet wipes.
Advantages of working with RCP
With a wide-reaching customer base spanning across Europe, we have consistently upheld the gold standard in production, especially when it comes to single-use wet wipe sachets. Our commitment extends not only to meeting your expectations, but also to aligning with your sustainability objectives. We pride ourselves on delivering wet wipes that not only perform flawlessly but also adhere to the highest sustainability standards, ensuring that your brand stands as a beacon of excellence in the market.
Contact us for our Private label services